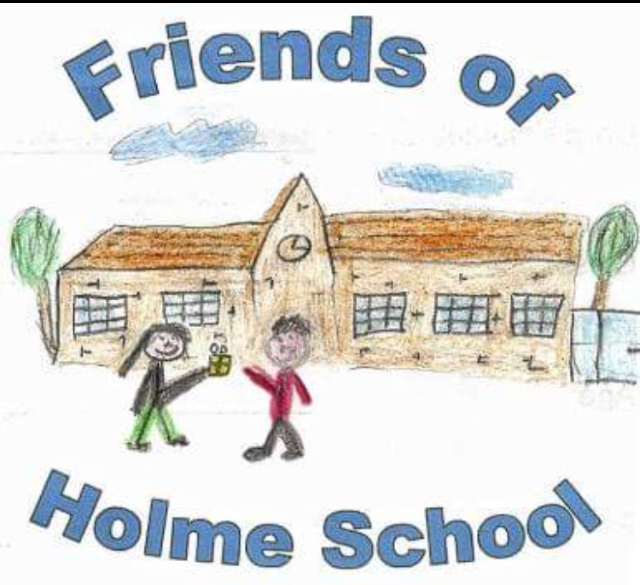 Children + School + Parents = Friends of Holme School (FoHS)
The Friends of Holme School (FoHS) were a fundraising body providing much needed items which are not supported within our school budget. This friendly group of parents, grandparents, other relatives, and members of the wider community came together to organise fundraising events (including raffles, school discos, Christmas fayres, selling ice creams at Sports Days, and our famous chocolate tombola) and to represent the school at community events, such as the Village Christmas Lights Switch On and the Holme Grown Weekend.
Their aims were:
To give opportunities for co-operation between parents, friends, staff, home and school.

To provide the opportunity for parents, friends and staff to work together on projects that enhance and develop the school and the welfare of the children.
Over the years, thanks to your kind donations, The FoHS have been able to:
Contribute to the cost of improving the stage lighting;

Provide buddy benches in the school playground;

Purchase logo t-shirts for the Infant Choir;

Paint a range of games on the school playground;

Plant willow shelters on the school field;

Purchase the school's football kits;

Purchase new furniture for the Reception classroom;

Purchase all-in-one splash suits for our Nursery unit.